Have You Thought About...?
...your Long-Term Health Care needs?  Some things to consider: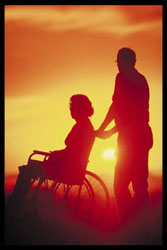 Americans are living longer, safer and healthier lives but no one is immune to the effects of aging. If you are young and in your productive years, Long-Term Care Insurance is a good idea and relatively inexpensive. If you are a Baby Boomer, there is still time to consider Long-Term Care Insurance.
Since most Americans want to stay at home as they age, Long-Term Care Insurance supports elder independence with the ability to pay for home care or assisted living costs. Long-Term Care Insurance is for peace of mind before care is so costly.
Check out these links for more information:
If you have questions or want to explore options for you and your family, please contact me for an appointment!